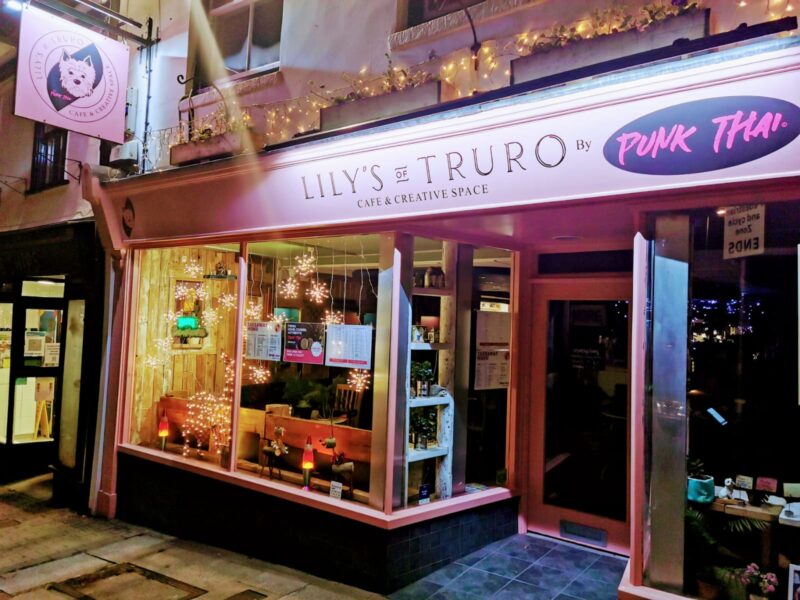 Growing up in Thailand Amy was under parental pressure to follow a career as an accountant but after a move to Truro with her husband, Pete, and family, Amy was able to follow her true calling; cooking and food carving. Inspired by the flavours she enjoyed whilst living in Thailand and Singapore Amy loves to share her passion for food enhanced with her beautiful fruit and vegetable carving
Why "Punk Thai"?
We played with various names centred around Amy's less calculated way of cooking, where scales and recipes are ignored and ingredients are literally chucked in the pot based upon experience. This disregard for rules led to a comparison to the punk ideology and so the name was born!
The Present
Punk Thai launched with a bang in Spring 2017 and has gone from strength to strength ever since. With Supper Clubs and Pop Ups at local venues including Truro Waitrose, Porthleven, Food Jam, Tunes in the Dunes and other Cornish festivals, cookery lessons at Philleigh Way, a couple of weddings & Video Cookery demonstrations with recipes added to the website, the first 3 years have been a whirlwind - and in September 2020 we took over ownership of the popular Lily's of Truro Cafe & Creative Space.
Future Plans
On becoming the new owner of Lily's of Truro Cafe & Creative Space - renamed Lily's of Truro by Punk Thai - Amy has achieved one of her lifetime dreams. However, she is not content to rest on her laurels and plans to build on the success of both businesses with 2021 promising to be another exciting year ....... for Lily's & Punk Thai!!