Our Approach
We draw inspiration from a variety of Asian styles and flavours creating dishes off-the-cuff with a blatant disregard for tradition.
Our food is crafted instinctively from experience, not from a rule-book.
Bespoke
Using locally sourced ingredients we create everything from Pad Thai to Panang Red Curry to Papaya Salad. We make everything from scratch so you have the say on spice levels and dietary requirements.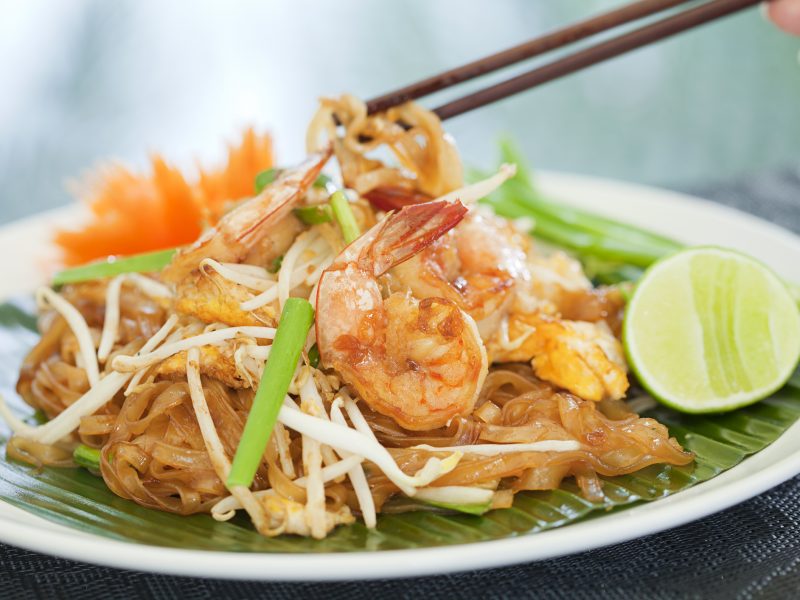 Latest Recipes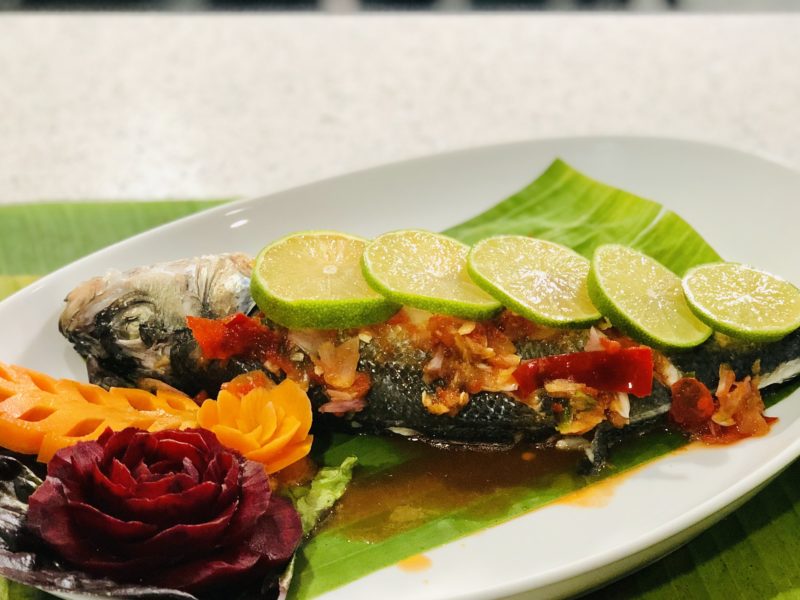 Recipe
Thai steamed fish with chilli & lime, or Plah Neung Manao, is a fresh, light and healthy dish which is incredibly popular in Thailand.
Recipe
Thai green chicken curry is a real classic with a relatively minimal list of ingredients.
Recipe
A great, protein packed, flavoursome stir fry, ideal for a weeknight meal. Substitute the chicken for tofu or quorn pieces and leave out the fish/oyster sauce for a veggie version.
"The most delicious Thai I have ever had. Just delicious flavours and such a good balance of tastes. My tastebuds are so excited"
"Pad Thai for breakfast. Satay skewers for snacks. Green curry for dinner! I've never been so happy eating food"
"Vibrant, tasty, original food that every single guest enjoyed. A very professional service that we'll be using again"
"It tasted as impressive as it all looked – quite simply, the best tom yum soup I've ever tasted. The depths of flavour here were astonishing"
"Amy provided the evening food at our wedding. The service was fantastic & everyone couldn't speak highly enough of the wonderful, flavoursome food"
"What a fabulous evening of delicious flavoursome Authentic Thai food. Highly recommended"
"Having eaten a lot of Thai food over the years I can safely say your Pad Thai is sensational"
"You and your team were all brilliant, the food was as delicious as we hoped, and the compliments from our customers came from every table"
"Oh wow, today was not only a treat for the taste-buds but for the eyes as well"
"Thank you so much for the amazing food you gave us on Saturday and the lovely watermelon carvings and your kindness and smiles made it even more special"