With our lovely Lily's of Truro by Punk Thai cafe now the centre of our Punk Thai venture this website is no longer actively managed.

Please take a look at Lily's of Truro by Punk Thai website to find out more about our popular dog friendly cafe.

Thank you for all your support!!!
Bespoke
We draw inspiration from a variety of Asian styles and flavours creating dishes off-the-cuff with a blatant disregard for tradition.
Our food is crafted instinctively from experience, not from a rule-book.
We use locally sourced ingredients to create everything from Pad Thai to Panang Red Curry to Papaya Salad. We make everything from scratch so you have the say on spice levels and dietary requirements.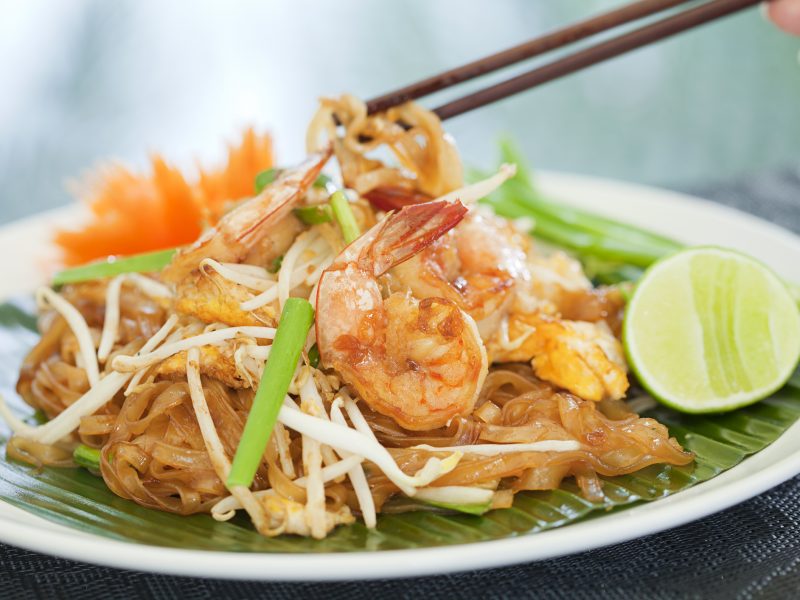 Latest Recipes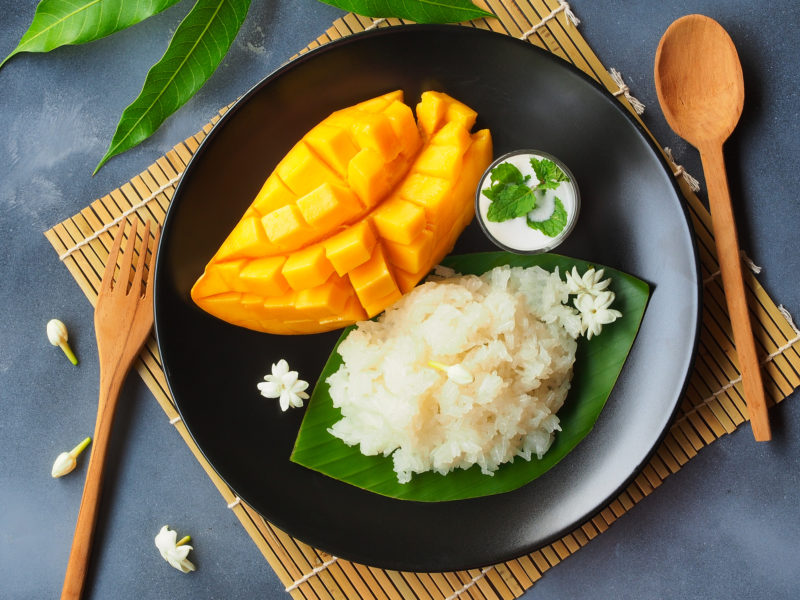 Recipe
Sticky rice with mango is a delicious, sweet and creamy dessert, an absolute classic, simple to make and popular not only in Thailand but also in Laos, Cambodia, and Vietnam.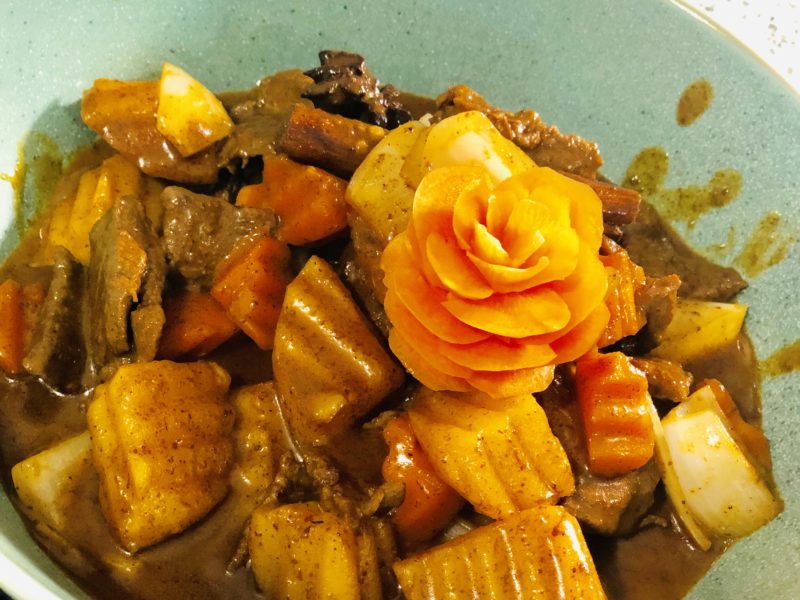 Recipe
Massaman curry should be slightly sweet with a very subtle sour note from the tamarind. This recipe serves four people. It is is even better the next day, reheated, so why not make a double portion?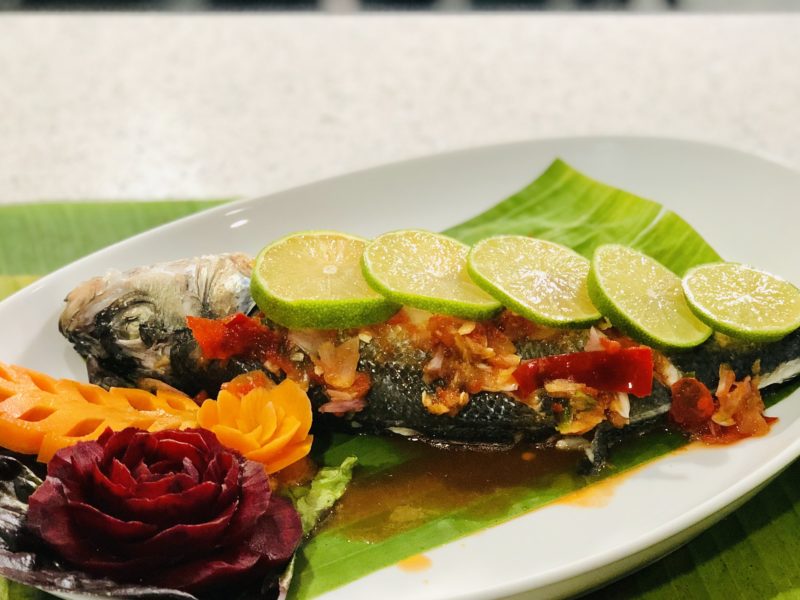 Recipe
Thai steamed fish with chilli & lime, or Plah Neung Manao, is a fresh, light and healthy dish which is incredibly popular in Thailand.
"Everything was perfect, gorgeous food, thank you!"
"First takeaway was absolutely delicious, great portion sizes & very good value for money with an extra special treat!"
"Absolutely amazing food, so delicious, large portion sizes & really good value for money. Definitely come again!"
"Great food & great service!"
"OMG this food was what dreams are made of! Absolute heaven! So fresh, so tasty & so well presented! The staff are so friendly & helpful."
"Beautiful Thai food hot & fresh to the door. Moo Kapow & Pad Thai was exceptional. So much flavour!"
"Beautiful fresh tasty food! Would highly recommend"
"We ordered or dinner from Punk Thai last night & it was absolutely delicious! Massive portions too so we'll be re-enjoying it tonight!"
"Amazing food! Healthy & very tasty, delicious food. You can definitely taste the love that went into making it."
"Delicious food thank you, so tasty & amazing delivery service!"
"Thank you on behalf of the NHS for the donations of food to Treliske Hospital. Delicious & very much appreciated by front-line staff!"
"Thank you so much for our yummy takeaway! It was delicious!"
"Fantastic depth of flavour with just the right amount of chilli kick. Strongly recommend the Som Tam & we will be using Punk Thai again"
"A massive thank for making our lockdown wedding anniversary truly memorable, the food was awesome & beautifully presented."
"Thank you Amy for your amazing Thai food, delivered hot and bang on time. Will definitely be ordering again soon xx"
"Delicious food, on time, hot & very tasty & lovely carved melon for my birthday too... I could eat almost anything on menu too gluten free. We will be back!"
"Thank you Amy for the scrumptious Thai food, super friendly service, punctual delivery & it was hot! The whole family loved it! x"
"Thank you for your delivery yesterday. The food was delicious!"
"Just wanted to say thank you so much for a wonderful meal last night & the lovely gesture of the watermelon flower!"
"Absolutely delicious! We will definitely order again, thank you"
"Thank you so much for donating to Three Spires Medical Practice today. It was delicious & very much appreciated"
"Gorgeous people fantastic food!"
"I just wanted to say the food this evening was absolutely fantastic. I will be ordering from you in the future without a doubt"
"Cooked to perfection, chicken was perfectly tender & melt in the mouth & chunky veg - perfect. Good value & service with a smile"
"Best Thai around hands down. Delivered hot & ready to eat"
"Thanks so much for a delicious takeaway for my daughter's birthday. The food was all delicious & touched by the carved watermelon for her too"
"Amazing Thai food, we will be ordering again for sure! 100% awesome food and people"
"The food was delicious - thank you so much!! I'll definitely be ordering again and will recommend you to my friends!"
"Thanks so much yoour food is delicious!!! We will definitely be ordering again soon"
"What a beautiful meal Amy thank you so much very flavoursome we will definitely be ordering again"
"We had some of your food donated to Treliske last night ... IT WAS ABSOLUTELY DELICIOUS thank you so much"
"Delivery was prompt, food was stunning and staff were wonderful. 10/10 every time!!
Professional staff · Good for parties · Great value · Delicious food"
"Would highly recommmed. Food was so tasty and fresh. 5*!!!"
"Had dinner with these guys last night, had a lovely evening with great food and good company, thank so much it was a great night x
Delicious food"
"Thanks to Amy @Punk_Thai for welcoming us to their lovely home and cooking a delicious meal. Great supper club "
"An absolutely brilliant event & the perfect Valentine's Day celebration!! Amy @Punk_Thai outdid herself - everything was SO delicious & as always, so beautifull"
"I would just like to extend my gratitude for your efforts to make the Punk Thai evening a roaring success, fantastic feedback from guest and students alike"
"The most delicious Thai I have ever had. Just delicious flavours and such a good balance of tastes. My tastebuds are so excited"
"Pad Thai for breakfast. Satay skewers for snacks. Green curry for dinner! I've never been so happy eating food"
"Vibrant, tasty, original food that every single guest enjoyed. A very professional service that we'll be using again"
"It tasted as impressive as it all looked – quite simply, the best tom yum soup I've ever tasted. The depths of flavour here were astonishing"
"Amy provided the evening food at our wedding. The service was fantastic & everyone couldn't speak highly enough of the wonderful, flavoursome food"
"What a fabulous evening of delicious flavoursome Authentic Thai food. Highly recommended"
"Having eaten a lot of Thai food over the years I can safely say your Pad Thai is sensational"
"You and your team were all brilliant, the food was as delicious as we hoped, and the compliments from our customers came from every table"
"Oh wow, today was not only a treat for the taste-buds but for the eyes as well"
"Thank you so much for the amazing food you gave us on Saturday and the lovely watermelon carvings and your kindness and smiles made it even more special"